Sticking with our Where will the road take you? theme for April, here are some fun and accessible stops to add to your road trip repertoire this summer. They are all beautiful spots with excellent handicap accessibility, so you can enjoy some of the fun and stress free places Florida has to offer!
Big Talbot Island State Park  Northeast Region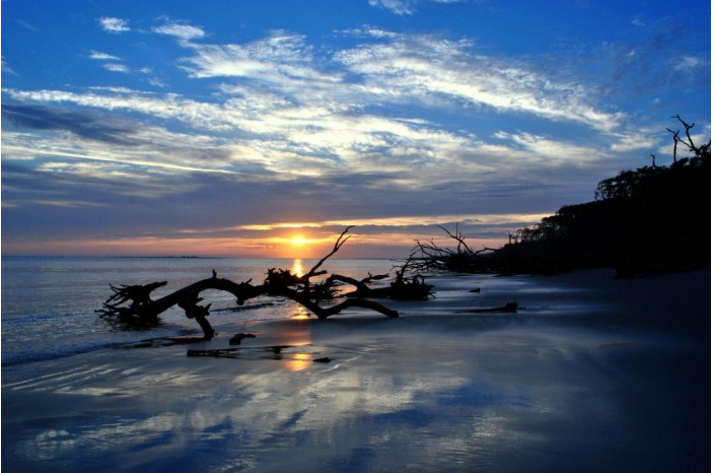 So close it might be considered Tally's backyard! Big Talbots diverse landscape of oaks, palms, and dunes are breathtaking. This park has much to offer. Bird and wildlife watching, accessible overlook access at the bluffs parking area with mobimat pathway, a wheelchair-friendly 2.8 mile portion of the paved Timucan Trail, multi-use pathway UTaP Trail Information if requested, and accessible picnicking pavilions. Big Talbot also offers fishing, eeo-seeking, shelling, and a kayak Ameilia concessionaire. You'll love the breathtaking views and wildlife.
John Pennekamp Coral Reef State Park  Northeast Region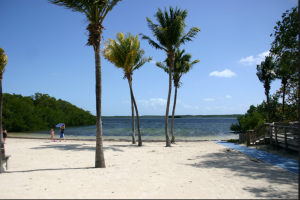 John Pennekamp Coral Reef State Park is home to  the first undersea park in the United States. Enjoy the coral reefs via The Spirit of Pennekamp, a wheelchair-friendly glass bottom boat, The Encounter, which is a wheelchair-friendly snorkeling vessel, or use the wheelchair accessible dock for kayak or canoe rentals. Take in the mangrove swamps, accessible playground,  fishing, short trails, accessible picnic pavilions and campsites. There is even far beach access by mobimat and beach wheelchairs available upon request at Visitor Center and Aquarium building.
De Leon Springs Central Region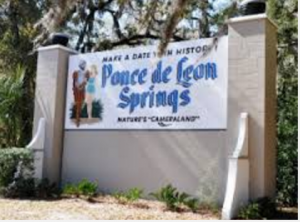 This historical sprawling state park is full of beautiful sites and plenty of accessible adventure. It features a swimmer chair lift and ramp into the swimming area. All-terrain wheelchairs are available to allow full access to the paved nature trail. There are accessible boat tours, restaurants, fishing pier, picnic pavilions with tables and grills, as well as an accessible playground.
Edward Ball Wakulla Springs State Park Northwest Region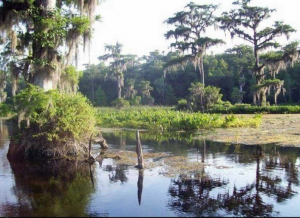 This park has something for everyone–including the gators!  There are wheelchair friendly river boats, a nature trail with five access characteristics provided by the Universal Trail Assessment Process (UTAP), accessible picnic shelters and benches, as well as an amphibious mobility assist vehicle. The Wakulla Springs Lodge is a favorite for all ages, and there are boat tours and nature trails in every season.
Delnor-Wiggins Pass State Park Southwest Region  
One look and you'll be hooked. Home to one of the most pristine beaches in the world, Delnor-Wiggins Pass State Park is a feast for the eyes. Enjoy the accessible observation tower, observation decks, outdoor showers, trails, boardwalks, and picnic pavilion. Beach wheelchairs and a boat ramp chair lift are also available.
We hope that this list of stops will inspire some new adventures for the summer. Don't forget to enter our Where will the road take you? contest by posting to Advanced Driving Systems, Inc. Facebook wall  or Tweeting @ADSTallahassee with a picture of your favorite road trip stop with #ADSRoadtrip before April 29th and you could win a complimentary tune-up for your accessible vehicle and a free tank of gas to get you set for wherever the road takes you!