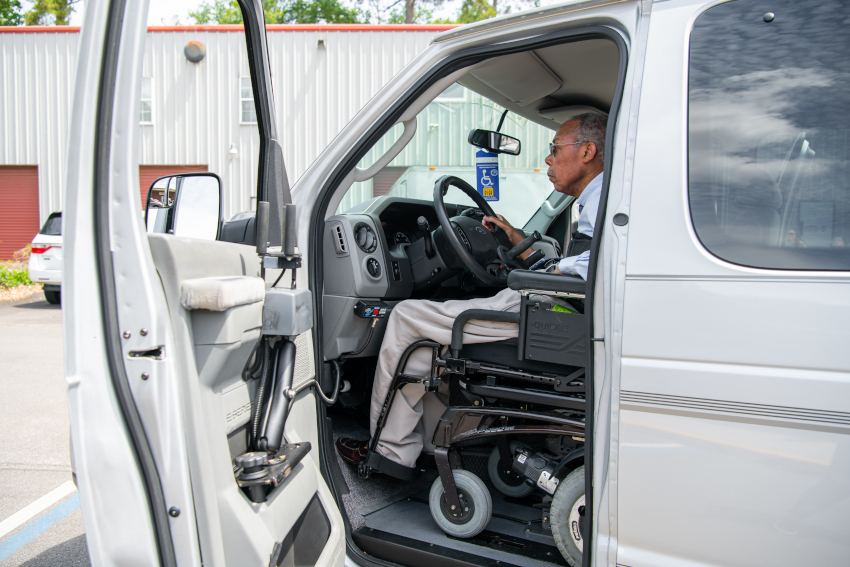 At ADS, you'll find a large selection of electronic and mechanical hand controls that will give you ultimate control of your vehicle. We work with leading industry manufacturers MPS, SureGrip, Veigel and PARAVAN who provide the most dependable adaptive driving equipment. If you are unsure which adaptive equipment and type of vehicle hand controls will be best for your driving needs, please read this helpful blog and call us with any questions.
With these adaptive driving solutions, you can easily control your gas and brake pedals all with your hands. There's a variety of adaptive modification options for your vehicle.
Mechanical Hand Controls mechanically link the brake and acceleration. For instance, with a Push/Right Angle hand control, you press the handle forward to brake or downward to accelerate. Located within the dash, these hand controls offer increased leg room and come with a lock-out feature for when the wheelchair van or modified vehicle is being driven by other drivers.
While the hand control options remain the same (Push/Pull, Push/Right Angle, Push/Rock, Push/Twist), electronic hand controls use the vehicle manufacturer's electronic signal to control the throttle. This reduces the need for dash modifications and increases leg and lap room. Additionally, electronic driving controls offer added safety measures, acceleration responsiveness that is unachievable with mechanical gas controls, and a City Mode feature which offers a sensitivity adjustment. Sure Grip electronic hand controls are available for installation on the left or right side.
If vehicle modification isn't right for you, our team can help you find the best handicap van for sale with hand controls needed to fit your adaptive driving needs. Reach out to our team today!