Resources to help you move down the road with a purpose.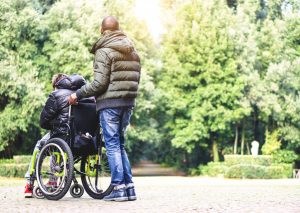 "There are only four kinds of people in the world: those who have been caregivers, those who are currently caregivers, those who will be caregivers, and those who will need caregivers."
-Rosalynn Carter
Life is a journey, and sometimes your roadmap takes you on a route that is unfamiliar. If you are a caregiver, you know what I'm talking about. There are some steep grades to overcome, many potholes, and a regular serving of unexpected curves. And pack a lot of hats, because you're going to wear many. But think of all the wonderful scenery you get to take in along the way…the soul-awakening sunrises, dappling light through the leafy canopy roads, and thought-drenching horizons that fill the heart.
But let's get real. No one goes on a road trip now without a GPS or a smartphone, or if you don't do technology, at least a road atlas. You need a resource to guide you through the tricky stuff. So, what resources do you as a caregiver have at your disposal? Turns out, lots of them!
Some of us caregivers – probably most of us – gained this title unexpectedly. Day by day we gain a better understanding of our role, but in a lot of cases, there is no specific training or experience. We're flying by the seat of our pants, and many days, happy just to survive. In an effort to extend a lifeline to my fellow caregivers, this list of resources is being offered.
Exactly what is my role as a caregiver?
Know the person's diagnosis, abilities, and needs. Your role could include daily personal hygiene care for the person, administering drugs or injections, helping them move in and out of bed, ordering and picking up medications, communicating with doctors, planning and cooking meals, shopping for them, and knowing what to do for them in any kind of crisis (medical, power outage, etc.). Be informed and find or build a support network. You are not alone, so make it as easy on yourself as you can. Check out the website where you'll find some great leads and tips (http://www.comfortfinders.com/caregiver-roles-and-responsibilities/).
Phone a Friend
Did you know you can join National Family Caregiver Association for free? Visit http://www.caregiveraction.org/. Join the forum and connect with others who have experienced what you are experiencing. There are also many good resources for you at http://www.caregiving.org/resources/general-caregiving/. You can even receive support from one of their volunteers who can help you locate area resources.
Here in the Florida Big Bend and Panhandle area, the Aging and Disability Resource Center/Elder Helpline is a wealth of information, and you can explore it fully at http://www.aaanf.org/caregiver_resources.html.
There is a special needs registry for disasters, so very important here in Florida with hurricanes and frequent storms and power outages: http://www.referweb.net/psa02/MatchList.aspx?c;;0;;N;0;22884;Disaster%20Services;Disaster%20Services;1273;Special%20Needs%20Registries.
There is also a listing of special needs shelters: http://www.referweb.net/psa02/MatchList.aspx?c;;0;;N;0;22884;Disaster%20Services;Disaster%20Services;1273;Special%20Needs%20Shelters~ .
The Helpline phone number is 1-866-467-4624, and serves this list of counties: Bay, Calhoun, Franklin, Gadsden, Gulf, Holmes, Jackson, Jefferson, Leon, Liberty, Madison, Taylor, Wakulla, and Washington.
Veterans, of course, have many great services available to them. It pays to check, so call the VA. The Leon County Veterans Services here in the Florida Big Bend can be reached at 850-606-1940.
Another necessity you may have to deal with is locating legal services. The Florida Bar Elder Law Division can help you locate an attorney who practices Elder Law. The Florida Bar can be reached at 850-561-5600 during normal business hours. Legal Services of North Florida (850-385-9007), has a legal advice hotline and assistance for low-income individuals and seniors.
Some days, communicating with doctors, nurses, social workers, and others with a role in the patient's care can almost seem impossible. There is an organization for that! National Transitions of Care Coalition (http://www.ntocc.org/) can play an active role in improving communications to ensure transitions from one doctor to another, or any kind of transition of care, goes smoothly.
Mobility is key to independence and improving quality of life. As patients begin to lose mobility, they may be resistant at first, but lift chairs and scooters can be life-changing in a good way. The ability to drive, or to get in and out of a vehicle on one's own, is important. A vehicle with conversions and drive control systems can be tailored to a person's specific needs. Advanced Driving Systems (https://www.adstally.com/), located in Tallahassee, serves the entire Big Bend area, including south Georgia and Alabama, with vehicle conversions, scooters and lift chairs. They can be reached at 850-671-2300.
As in any undertaking, caregiving takes a village. Check out http://lotsahelpinghands.com/, a free web service that provides a private group calendar where tasks you need assistance with can be posted so that family and friends can visit the site and sign up for tasks. It actually tracks each task and sends reminder emails!
DO FIND A SUPPORT GROUP! This is in all caps, because I am yelling it. For a list of caregiver support groups in the Tallahassee area, this is your ticket: http://www.comfortfinders.com/caregiver-support-groups-tallahassee-fl/. You do not have to be in this alone!
Now in a much calmer voice, I will leave you with these tips, found on this last website:
10 Tips for Family Caregivers
Seek support from other caregivers
Take care of your own health so you can be strong enough to take care of your loved one
Accept offers of help and suggest things people can do to help you
Learn how to communicate effectively with doctors
Take respite breaks – caregiving is hard work
Watch for signs of depression and get professional help when you need it
Be open to new technologies that can help you in your caregiving role
Be organized…keep that medical information so it's easy to find and up-to-date
Have all legal documents in order
Give yourself credit for doing the best you can at one of the toughest jobs there is!